Large 2 Bedroom, 2 Bath, 2 Living Room
3 Blocks from the Davis Square T
Description | Photos | Availability & Price
Description
This is a very large 2 bedroom on College Avenue, just 3 blocks from the Davis Square T. The building is located on a sunny corner.
This unit has 2 good sized bedrooms, 2 bathrooms and two living rooms. It is a split level -- one bedroom, bathroom and living room are on the second floor, connected to the remainder of the apartment on the third floor by an oak spiral staicase. Each floor has it's own entrance, making this unit ideal for roommates who want their own individual space or a couple or single person who wants a guest room.
The top floor portion of the apartment has some ceiling pitches, ceiling fan, and skylights that give it unique character. The third floor has the kitchen, and an additional bedroom, bathroom, living room, and a roomy alcove that works well for an office space.
The unit has a mix of beautiful hardwood floors, tile, and carpeting.
Laundry and some (limited) storage are available in the basement.
The unit is in a three family house. The other two units are rented to young professionals.
Photos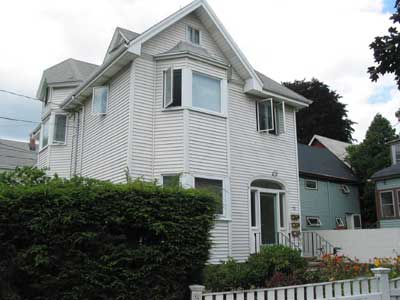 This apartment is on the 2nd and 3rd Floors.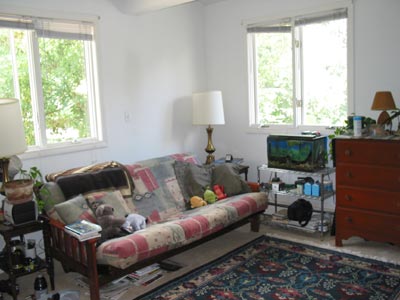 The second floor livingroom.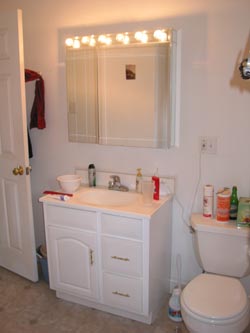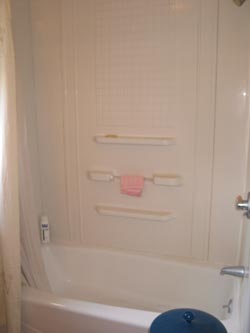 The second floor bathroom.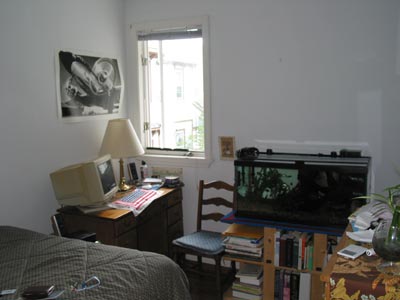 Second floor bedroom.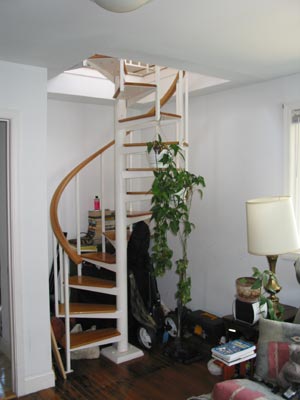 The internal spiral staircase that connects the 2 floors of the apartment.
The third floor living room.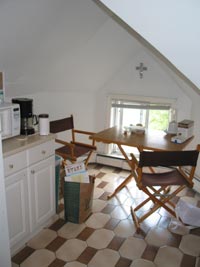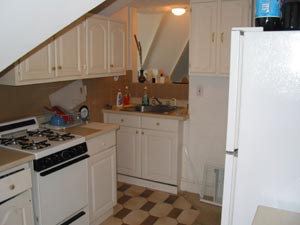 Kitchen.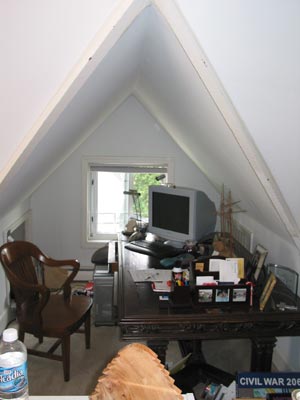 Third floor alcove that works well as an office space.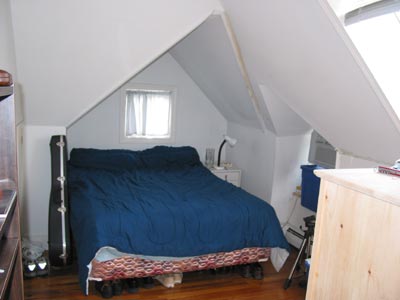 Third floor bedroom.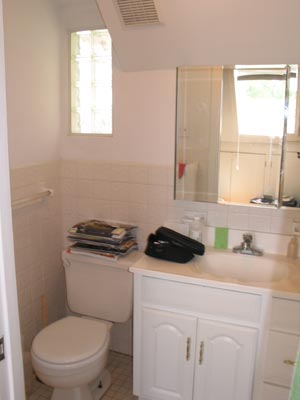 The tiled third floor bathroom.
Unit is available starting Sept 1. The price is $2200. There is NO FEE. Hot water is included (other utilities are not). We are asking for first and last month's rent and 1 month security deposit. We would like a lease through August 31, 2015.
Contact us to find out more or to schedule an appointment to see the apartment.